Sync all your files
Sync all your files to ensure space, quick sharing from any device. Be on time and grab opportunities with Capebera.
Compare Plans
Use your file from anywhere
All you need is an internet connection and Capebera is good to flourish all your resources using any device. No need of being worried about failures in drive or hardware, even malfactuning or system crashing can do nothing to your assets now. Capebera gives you the entire security to access all you need by just signing in.
Recover files
Cases rising like deleting, losing of files can no more be a reason to stop your doings. Capebera the utmost cloud recover can have everything safe with it.
What if you deleted something precious from your resource all by mistake from the cloud storage? And you are worried to know how you can get back to it as you have deleted it long back.
Capebera is there to make you feel the best. Recover all that you have deleted from the trash. Everything you deleted is kept here forever until you yourself want to manually get rid of it.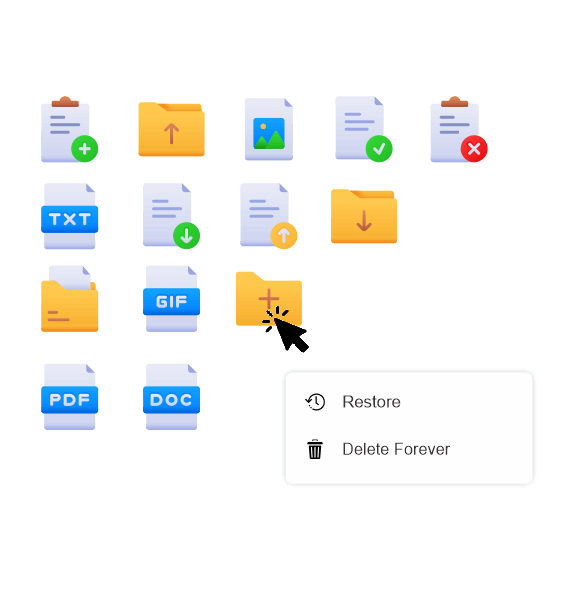 Cloud storage is cheap and worthy
Maintaining lots of hard drives is expensive, and if any disaster comes to take place then it really becomes pathetic for the user. Hence Capebera the cloud storage is what that you need. It's the online storage that gives you aceess from anywhere through any device at round the clock time.
Know more about Capebera's advanced and effective features
Store with Capebera and have the best global accessibility sitting from any corner of the world. Use your favorite device and just log in to get started.