File permission
Control all your sharing with file permission. Make it specific with members or set a time for the expiration of file usage.
Compare Plans
Control over your files
It is important to keep some things private or allow someone to do certain specific things. Anything more than that always frustrates hence Capebera brings the technology to your door step. You can control over what you are sharing and what your recipients can do with your shared material. Like
Giving them access to view
Or upload specific things in specific folder
Access the folder for specific time period
Not allowing the recipients to check out other folders or interrupt with them
You may not allow them to edit but only viewing and downloading.
You can set time for the link deadline
Create password protected link for sharing
Updates and notification
Get the entire updates and notification regarding any changes or edits by any single individual in the shared group so that all that is changed can be recovered by you to make the file come back to its original existence.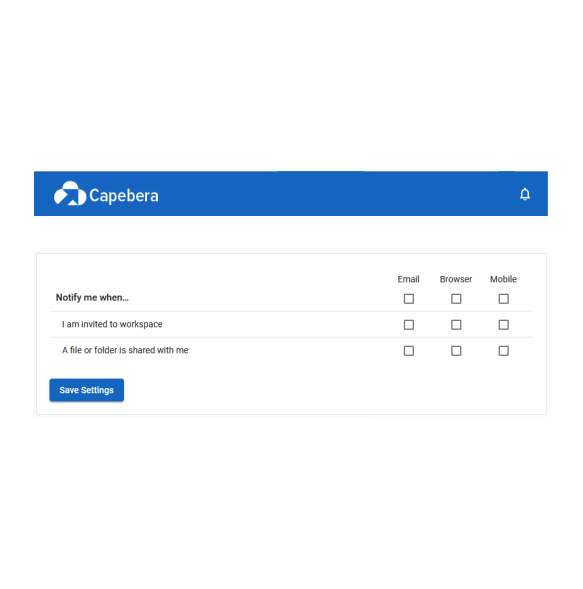 Frequently Asked Questions
Some faqs that may rise in your mind are listed here. If you have some other questions please. Contact Us
Is it possible to share the link publically?
Can I change any permission in the shared document?
Yes you can select edit the share after right clicking on it. Now you can make necessary changes as per your demand.
Can I set any time for the link to get expired?
Yes you can set time limit for the link that you wish to share with someone.
Will Capebera update me with any changes in the shared document?
Yes Capebera notifies you with any change in the document.
Know more about Capebera's advanced and effective features
Store with Capebera and have the best global accessibility sitting from any corner of the world. Use your favorite device and just log in to get started.